Thursday, 15 June 2006, 18:52:02 EDT
Public service announcement:

If you get the following email, delete it: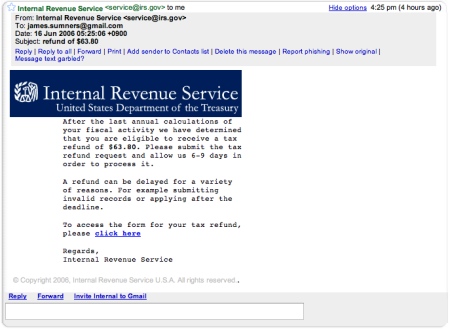 The "click here" link goes to "http://mail.halas.com.cn/.../IRS/refund/caseid886432/index.html". Clearly not irs.gov. In fact, from irs.gov/privacy/: "Do not respond to unsolicited e-mails that claim to come from the IRS, or any e-mail from an unknown party asking you to submit personal, tax, or financial data. The Internal Revenue Service does not use e-mail to request this type of information."