Friday, 02 September 2005, 15:12:51 EDT
Typically, when I receive a letter from Clayton State University it is either telling me I need to appeal to get financial, my financial aid appeal has been granted, or that I am on academic warning and need to get my ass in gear (haven't had one of those in a long time, though). Here is the letter I got from CSU today: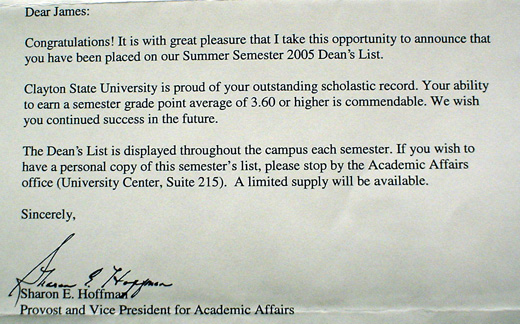 Admittedly, that is not very difficult to do during the Summer semester. But, damn it, I am proud of it. I intend to collect a few more of these.